Quote:
Originally Posted by
acneman
ok got my endura copy with the wave feature yesterday. identical in every way. all the grapics, says spiderco on the blade and the spider graphic and the emerson wave patent number, everything. sharp as shit. however it did feel like a little play in the lock up. might tighten up a few screws and see what happens. its super fine though
[IMG]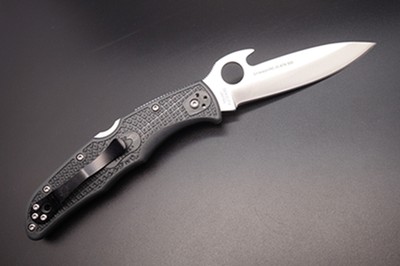 [/IMG]
does it say "VG10 Seki Japan" on the blade? I have 2 endura 4s. they are some of my favs. What makes an endura is the quality of the blade.
I wonder what kind of steel the clone blades are?
__________________
"The democracy will cease to exist when you take away from those who are willing to
work and give to those who would not."

--Thomas Jefferson


if ignorance is bliss than i am very blessed.

Tact is for people who are not witty enough to use sarcasm.

"Good people do not need laws to tell them to act responsibly, while bad people will find a way around the laws."
Plato